Expert, Reliable and Affordable
Protect your crawl space and basement from flooding and moisture rot.
SCHEDULE A FREE INSPECTION AND QUOTE
Water from heavy rain falls, melting snow, roof's rain gutters, leaking pipes and even from your lawn can get into your crawl space.
A Sump Pump can protect your home from costly repairs by removing the problem before it begins. The pump protects your crawlspace by routing the water away from it.
When the water reaches a pre set level, a float switch triggers the Sump Pump to engage – at which point it begins to remove water into a nearby storm drain or outdoor area. 
Determining The Right Drainage System Is The Key To Solving Your Crawl Space Water Problems.
A professionally installed drainage system, with or without a sump pump removes standing and excess water from your crawl space or basement, preventing serious water damage to the foundations. Even after excess water is drained, mold and mildew can grow in the damp environment. If ignored, this can pose a structural and healthy threat.
At Attic Crew, we provide complete, permanent crawl space and basement solutions. With moisture barriers and sump pumps, your home is fully protected against water damage and mold.
Our own trained experts will conduct a free survey and present you with all the options for a healthy and safe home environment.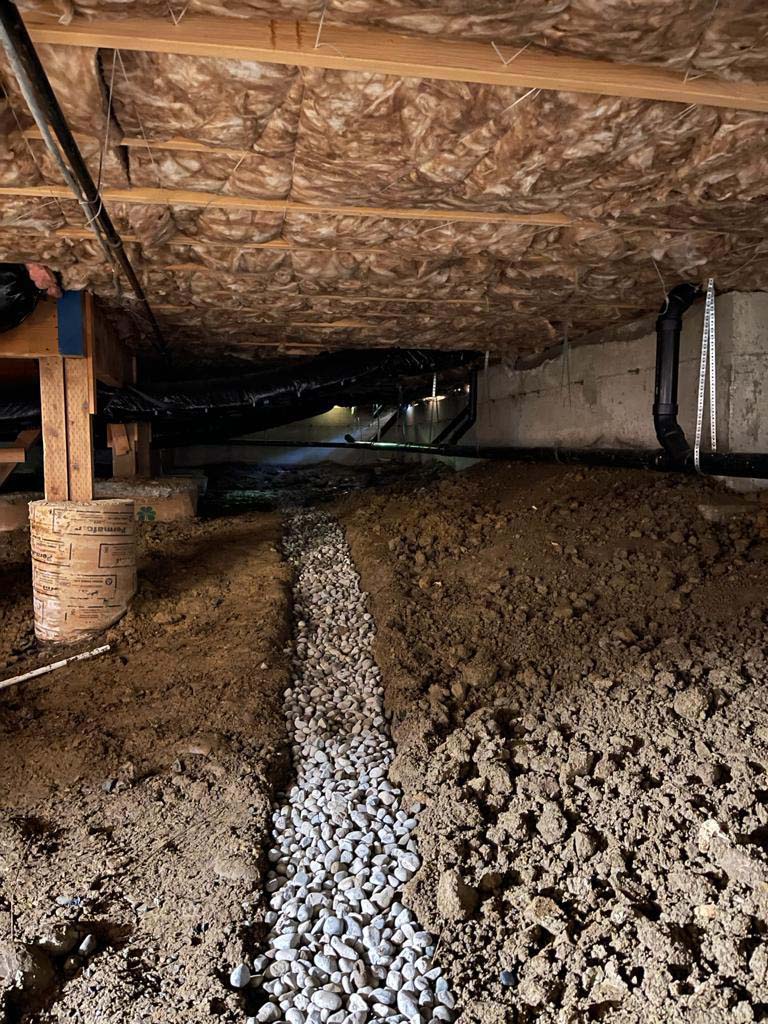 SCHEDULE A FREE INSPECTION AND QUOTE
Our Guarantee: Expert, Reliable and Affordable.
Limited appointments available